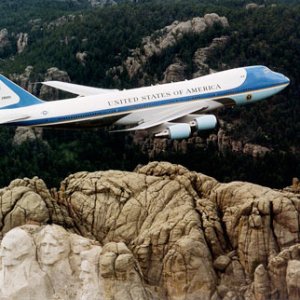 When the president travels, a lot of people go along. Air Force One is equipped to handle up to 100 people. And those people will be spending the majority of their time working. Here are some of the people who travel with the president:
Personal attendants – personnel like the president's doctor and assistants
Secret service – specially trained security members who are always on hand to protect the president
White house staff – people who help with the business of the president, and who will get important work done during the trip
Flight attendants – people who prepare and serve food, keep Air Force One clean and make sure all of the passengers on the plane are comfortable
Journalists – professional journalists who regularly report on the president's activities wherever he or she is going
Flight crew – people such as the pilot and co-pilot
All crew members are carefully screened military personnel, with exemplary service histories. Even the crew members who prepare meals must operate with a high level of security. For example, when buying food, they must hit the stores undercover, and they must select markets at random, in order to protect the president from a poison attack. On board the plane, the crew provides 24-hour first class service.