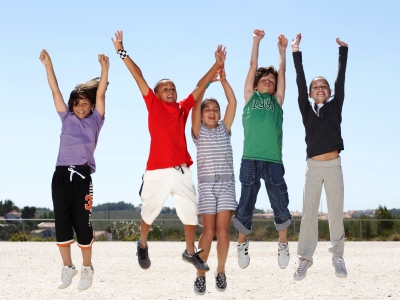 Not so long ago you were seeing eye-to-eye with all your friends and classmates. And now you're being called "shorty" while everyone else suddenly seems tall enough to play pro basketball! Don't despair: if you're an 11-year-old girl chances are you're right on track. After all, puberty usually begins between the ages of 9 and 13 for girls, and ages 10 and 15 for boys. Some people start even later since everyone enters puberty on his or her body's own schedule. It's all part of your amazing journey toward adulthood.
Once puberty hits, fasten your seatbelts! Your body will grow faster than it will during any other time in your life. (The only other time you had a greater growth spurt was back during your very first year as a baby.) In fact, you'll keep right on growing for another 2 to 3 years. Some people grow 4 or more inches in a single year when they're at their peak!
As your body grows taller, it'll be taking shape in many other ways. If you're a boy, your shoulders will grow wider and your body will become more muscular. If you're a girl, your body will become curvier. You'll gain weight on your hips, and you'll develop larger breasts. Gaining some weight is an important part of developing into a woman, so there's no need to go on a diet. By the end of this growth spurt, you'll be at your adult height.
If you haven't experienced any of these changes by the time you're 16, you may need to see a doctor. But in the meantime, don't worry and enjoy your youth while you can; after all, you have the rest of your life to be a grown-up!