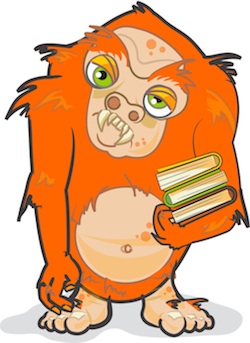 Walk down the hall with a bisected colon or a mangled medulla under your arm. How?
Blow up disgusting medical photos with a color copier (set the copy enlargement button to 200% or more) and cover your textbooks with your icky insides!
You can find these types of books in the medical section of your local library, or check out The Virtual Body (http://www.medtropolis.com/vbody/) on the Web.
Pile your books on your desk and it won't take long for your teachers to hate your "guts!" — get it?!